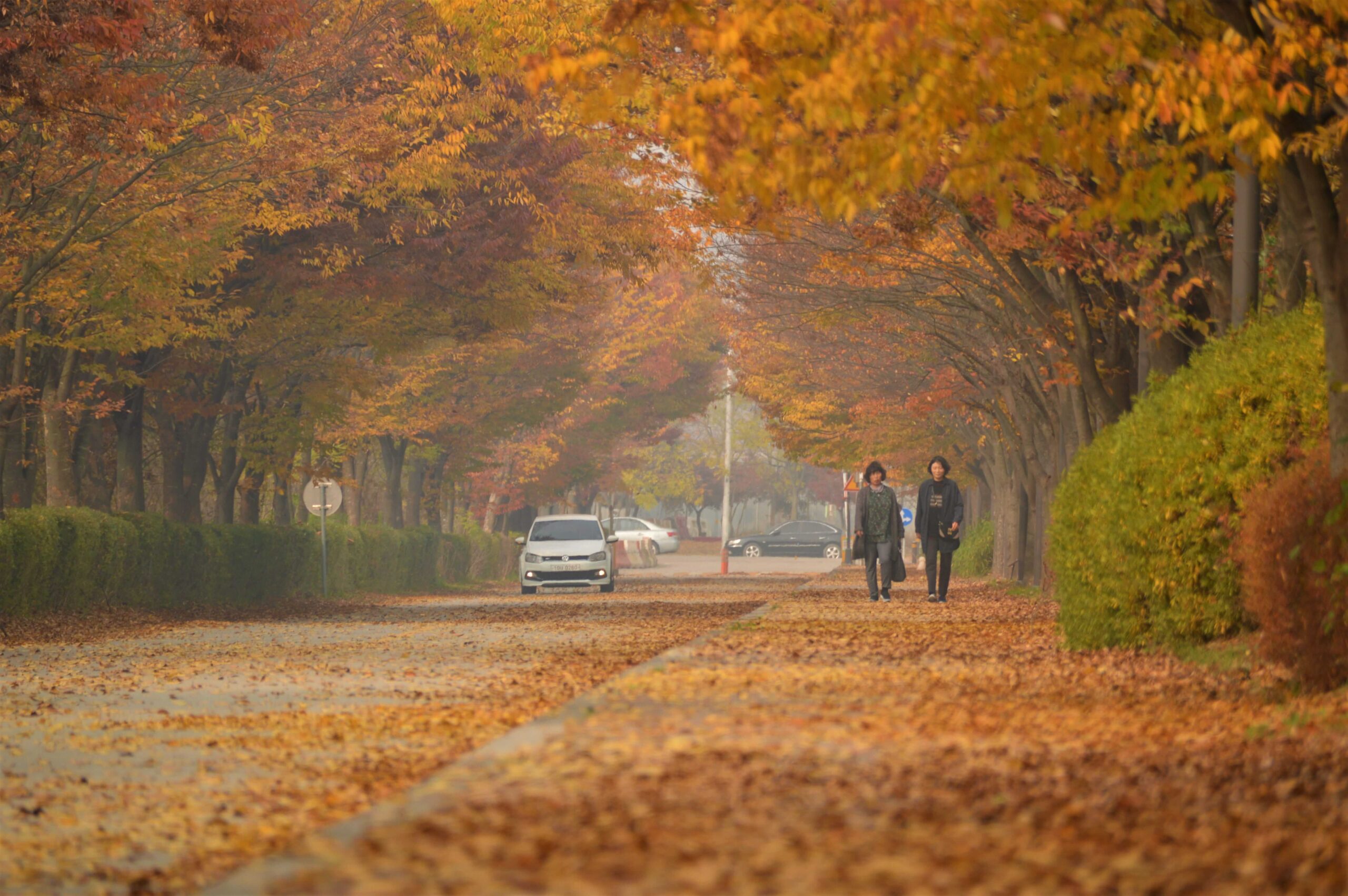 The Autumn season can be unpredictable for drivers. Changeable weather, busy holiday periods including Halloween and Bonfire Night, and school half-term, can all play a role in making the roads more hazardous.
But with the five simple and easy to apply tips below, you can help to ensure that your journeys are smooth and safe during the changing season!
TIP 1: Check Your Brakes
Autumn weather can make the road surfaces especially slippery. Heavy rain and fog are likely to increase braking times, and frost is also a risk during especially cold spells.
This means it is more important than ever to check that your brakes are functioning correctly. Check them regularly yourself — especially after driving through water or in wet conditions — and book into a reputable garage if you are at all concerned.
Effective, well-maintained brakes are a safety essential – and are important all year round – but in slippery conditions they may save your life and the lives of other drivers. Check them, replace or repair anything if necessary, then continue to drive with confidence.
TIP 2: Change Your Tyres
Did you know that your tyres can have a profound impact on both the safety and enjoyability of your drive?
The right tyres can help make your car a pleasure to drive, increasing how comfortable things feel as well as how effectively you brake and take corners. As a result, the right tyres are also a safety essential, as they affect how well you grip the road and how long your stopping distance will be.
The Autumn season is a great time to consider investing in speciality tyres. That's to say, tyres that have been specifically designed with a particular climate in mind. Autumn climates are cold but also damp, for example, whereas Summer and Winter have different requirements.
Speciality tyres can withstand different temperatures and their tread depth allows them to perform optimally on different road surfaces — such as those that are very slippery.
It is a good time of year to carry a spare tyre in case of breakdowns, but also to book in to a reliable garage who can advise on your choice of tyres overall. They can check the current effectiveness and integrity of your tyres, as well as recommend a change if necessary.
Many drivers have found that a change of tyres can alter the entire sensation of driving their car, while also improving its safety.
TIP 3: Emphasise Visibility
A leading cause of accidents on the road is poor visibility. During the Autumn season, emphasise high visibility as the nights draw in.
This can mean cleaning your lights before and after use so that they are never clouded with debris or fallen leaves, for example, or even upgrading to fog lights or better lights overall. It may also include adding reflective strips, selecting routes that you know are better lit, or aiming to drive earlier in the day.
Whatever steps you can take that fit your circumstances, bearing visibility in mind will increase your safety on the road.
Autumn can also be a time for encountering increased hazards on the road — especially wildlife and children. Bonfire night and 'trick or treating' can bring families out in greater numbers, and many animals are more active during this season while preparing for the Winter too.
Stay alert, use lights wherever possible, and you will help ensure that you keep yourself and others safe.
TIP 4: Renew Your Roadside Cover
Expect the best but plan for the worst, as the saying goes. The Autumn season is a great time to renew your roadside cover in case of a breakdown. Frost, damp, and other weather conditions can all increase the general wear and tear on your vehicle and even cause it to break down.
Roadside breakdowns are especially unpleasant on darker days or in colder weather. Roadside cover will help to ensure that you are not kept waiting any longer than necessary. Carry any essential documents or contact numbers with you, and hopefully you will not need to use them.
TIP 5: Allow Extra Time
An overlooked tip during the busy Autumn months is to allow extra time for your journeys. This can be an important safety tip because it reduces the need for risks on the road — such as rushing and high speeds, sudden changes of route, or reduced alertness and attention due to feeling distracted.
This is especially important during busy times such as the weekend or holidays, and can help you to arrive at your destination safely, calmly, and feeling unflustered!
About Eclipse Autos
Eclipse Autos is Good Garage scheme approved auto workshop based in Bletchley, Milton Keynes. Some of the services Eclipse Autos offer include: car MOTs in Milton Keynes, motorbike MOT tests, car recovery, crash repair, clutch repair and car servicing.  This blog post was written by Alex at New Frontiers Marketing.