Need Clutch Repairs In Milton Keynes?
Eclipse Autos provide complete clutch diagnostics, repair and replacement services in Milton Keynes. Whether your car has a mechanical, hydraulic or automatic clutch gearbox system, we can help.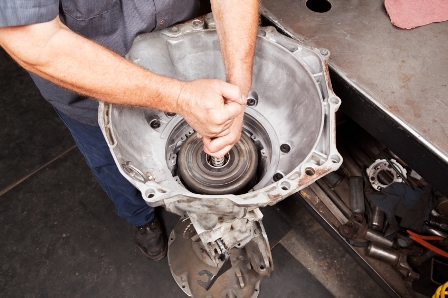 Call Us Now On 01908 448169!
We provide full 12 and 24 month no quibble warranties on parts and labour.
We offer three separate levels of service for clutch repairs in Milton Keynes. These levels of service all provide you with peace of mind, as with each of them you'll know that any warranty claim you make will be repaired at no cost to yourself!
Our Gold Clutch Repair Service In Milton Keynes
Customers who implement this receive our highest level of service. The expert clutch technicians at Eclipse Auto Onestop will repair your clutch or replace it with the finest quality replacement parts and all work is covered by a 12 or 24 month warranty.
Our Silver Clutch Repair Service In Milton Keynes
We class this level of clutch repair service as our economy option. we can price match any other garage with a like-for-like quote by using high quality reconditioned exchange units in order to keep costs down but provide exceptional quality workmanship.
Our Bronze Clutch Repair Service In Milton Keynes
This basic service covers the supply of refurbished replacement clutch systems or the replacement of your vehicle's existing system with a new clutch and gearbox system that you supply. If you need clutch repair or replacement on a budget, this service is proficient and cost effective. For more details, please call us or complete our contact form and a member of our office team will contact you as soon as possible.
If you suspect your car's clutch is in need of a repair or even a replacement but are not certain, stop by and one of our highly trained technicians will happily complete a free clutch check for you. If your car judders when running, struggles to make it up steep hills or jolts when you change gear, there could be a serious issue with the clutch and gearbox system.
Stop by Eclipse Autos Onestop to get some peace of mind. We are here to help.
Call Us Now On 01908 448169!
Testimonials
Adam Swan
"Used this garage twice now, for an M.O.T and Rear tire replacement on my bike. Can't fault them what so ever, good prices, good work, very friendly staff, can't fault them what so ever. Will be using them for a long time and recommending to friends and family. Thanks again!"
Elle Deveney
"Excellent service, was quoted hundreds of pounds cheaper than my main dealer."
Wendy O'Reilly
"Booked my car in for MOT with Eclipse and cannot fault anything from start to finish. They are professional, friendly, and a garage I feel I can trust completely. Georgina in front office is absolutely lovely and nothing was too much trouble. Everyone there is cheery and polite and in my book that goes a long way with me and exceptional customer service. I shall definately be back for future MOT's and any other repairs or requirements. Thank you Eclipse and keep up the good work!"
Alice Cronin
"The service was impeccable, brilliant guys and nothing too much trouble. Had an MOT and work done for an excellent price and excellent service., will definitely use again and recommend to all my friends. Well done to Phil and his gang."
Brian Cave
"Had my car serviced and MOT'd here in the last 6 months. No hidden costs or nasty surprises and car passed MOT with flying colours. Good, efficient and friendly service. Happy to use again."
Sudhir Gaur
"I went there for MOT. My car passed the test first time. It took 30mins for the test because I arrived 10mins before my appointment. Everything was okay for me."
Graham Luckins
"Have taken my landrover sport back to the main dealer four times now and no fault found, eclipse not only found the problem but also repaired for less than the dealer charged each time they found nothing. Thank you, will definitely be back, great service."
Call Us Now For Clutch Repairs In Milton Keynes!