Car and motorcycle remapping
Our engine remapping service is designed to help you make the most of your car or motorbike whether through improved performance, fuel economy or a combination of both.
More than simply extra power
You may think remapping is simply about making an engine 'go faster.
' There's much more to it than that – while outright performance can be improved through remapping, it's the overall quality of performance that our service focuses on so you'll notice improvements such as:
• Sharper throttle response
• No acceleration 'flat spots'
• Improved fuel economy – even if your remap is focused on improved performance you may find you use less fuel as the engine is working more efficiently
Not just for performance bikes and cars
Many cars and motorbikes can benefit from remapping, not just those designed for high end performance. The above benefits of a remap can apply whether it's for an everyday runabout or a prestige performance bike or car.
Why might remapping help?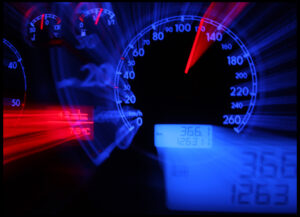 Manufacturers set up engines to try and cater for all types of circumstances: the varying conditions encountered by their products in the different countries they're sold in; variable fuel quality; and the possibility that not all owners will maintain their car or motorbike properly through adhering to regular servicing schedules.
As a result, you're settling for a 'one size fits all' solution; it would be far more beneficial if you could have your engine set up to suit your needs and the conditions you usually drive in. That's where our top quality remapping service can help…
The remapping process
Modern engines feature an ECU (Electronic Control Unit) that controls the engine using settings contained on pre-loaded software. When we remap your engine, we simply replace the software on the ECU with a new version containing different settings that make the engine perform differently.
The process is totally non-invasive in that we don't have to dismantle the engine in any way or replace parts. Our remaps are handled by a laptop and our specialist remapping equipment; we simply 'plug it in' to your engine's ECU to replace the existing software with a newer version.
It's not a long process either; in a matter of a couple of hours we can transform the performance or economy (or maybe both) of your engine.
Remapping is perfectly natural
Good quality professional remaps such as ours are much more than a 'tweak' or 'mod' of your engine; they're a legitimate way of improving performance and economy.
Indeed, manufacturers themselves use differing ECU remaps to provide different performance levels from the same engine to save production costs. For example, VW Audi offer different power output versions of many of their engines in different models in the group's range of cars whether VW, Audi, Skoda or Seat so one engine design can cover several models and variants.
Performance and economy remapping options
You may be more interested in outright performance or looking for the best possible fuel economy; either way we can provide a remapping to suit – ours is a true bespoke service tailored to your specific needs.
Talk to us now to see how we can help.