Car Air Conditioning In Bedford By Eclipse Autos
Driving in hot weather is not only uncomfortable, but also increases your risk of heat exhaustion and heat stroke, making a faulty A/C a potential danger to health on long commutes.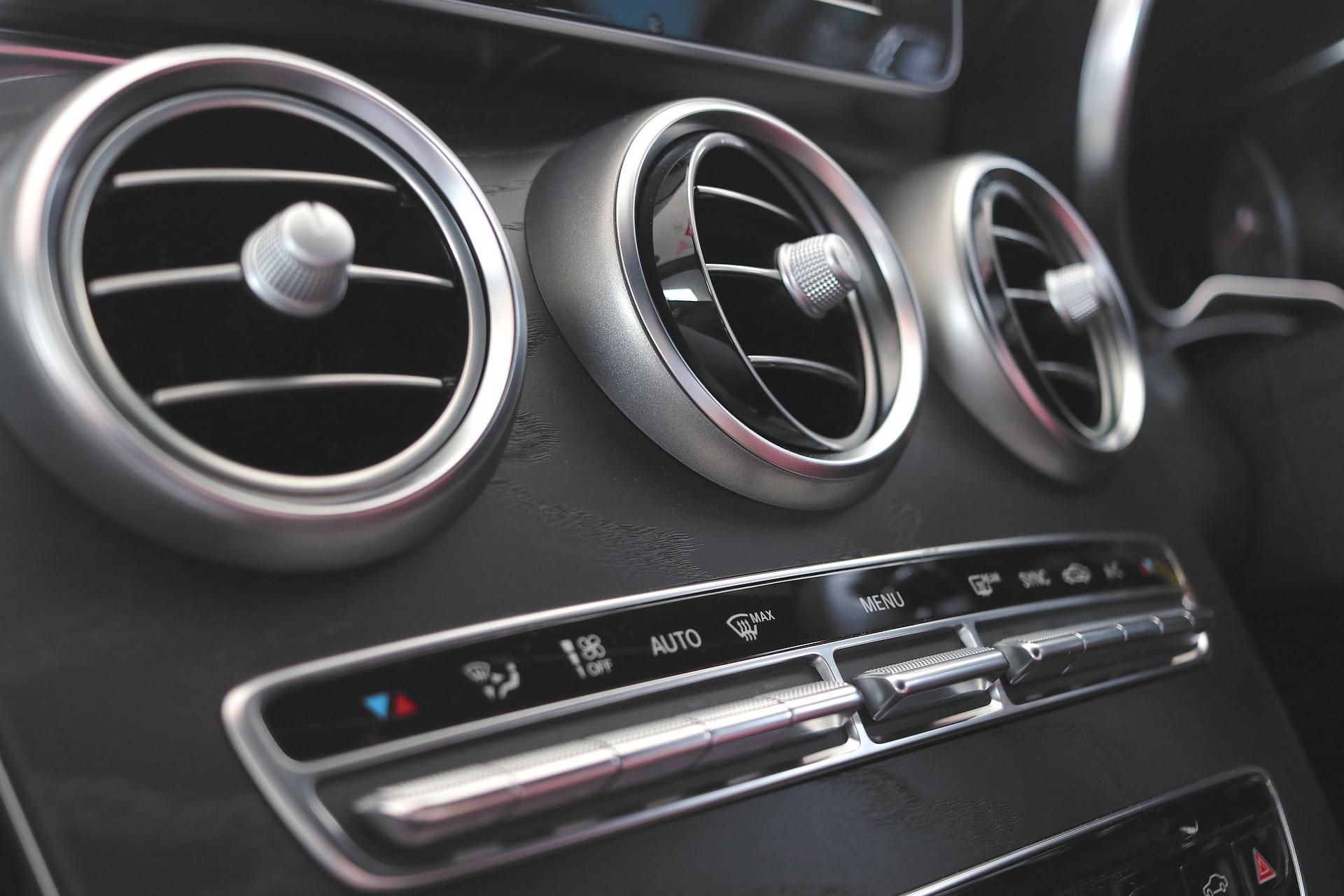 Your air conditioning is not checked under your car's annual MOT, so if there is an issue with your A/C, you may not have noticed if you do not use it regularly.
All air conditioning systems become less efficient over time and require regular maintenance, such as recharging every 2 years and regassing every 1-2 years.
While many drivers can perform a simple air conditioning recharge, many air conditioning faults can be expensive and complicated to diagnose and repair. And when a DIY repair job goes wrong, the consequences can be even more costly to fix.
Professional services are highly experienced in handling a variety of A/C issues, and offer accurate diagnostics and effective solutions which may be difficult to achieve from home. This helps to protect your car against damage and keeps costs and stress to a minimum.
Why Choose Us For Car Air Conditioning In Bedford?
Professional air conditioning services are a simple and cost-effective solution to a potentially complex and expensive problem. Our team are highly experienced in repairing air conditioning systems in a range of vehicle types and models, and is always available to provide professional advice, helping you to keep your car health in top condition.
Our professional services can help you to keep your A/C running efficiently by:
• Repairing refrigerant leaks
• Recharging your air conditioning system
• Eliminating contaminants such as dust and bacteria, which may contribute to foul odours, 'stuffy' air, and allergies and breathing difficulties resulting from breathing unclean air
• Replacing and repairing damaged components which may affect the efficiency and overall functioning of your A/C. This helps to prevent further complications in other parts of your AC
Understanding Your Car's Air Conditioning System
Your A/C is a complex system of three main components: the compressor, the condenser and the evaporator. To understand how your air conditioning system works, you should be aware of the relationship between these parts. Here's a quick rundown of how the A/C in your vehicle works.
The compressor in your car works by compressing the refrigerant gas so that it changes to a liquid state. This liquid then moves through the condenser, which evaporates heat from the fluid to keep it cool.
This fluid is then transferred to the receiver drier which removes excess damp, helping to prevent bacteria and mould build-up. The pressure is then lowered as the liquid moves through the expansion valve.
The process is finally completed when this liquid moves to the evaporator. Here, it turns back into a gaseous solution, where it absorbs heat. This is cooled by a fan which moves cool air around the evaporator and into the interior of your vehicle.
This process is repeated as the refrigerant gas is recirculated throughout the system.
5 Signs Your A/C Needs Professional Servicing
If you're a new car owner, or don't use your A/C regularly, you may not know what to look for when checking the condition of your air conditioner. Here are our top 5 signs your A/C needs professional servicing:
• It's blowing hot air – If the air conditioning system is still functioning well, but the air released into the vehicle isn't cool enough, this may be a sign that your A/C needs a refrigerant top up, or perhaps a recharge.
• It smells bad – A bad smell from your A/C is usually the result of a build-up of dirt and dust, resulting in the growth of bacterial colonies. A professional service will help you to keep your A/ C clean, reducing the amount of free-floating particles in the air with the result of fresh air and a more pleasant driving experience.
If you have asthma or a dust allergy, this may be particularly important to prevent breathing issues and discomfort while driving.
• It makes noise – If your A/C makes a lot of noise when you turn it on, this could be a sign of wear and tear to the condenser or fan belt, or may indicate that your air conditioning system is becoming clogged with dust and dirt. The latter issue may be accompanied by increased condensation, or a delay before cold air comes out.
• Poor air circulation – If the air supply from your A/C is weak, or struggles to come out, this could indicate a leak or even a more serious car health issue such as a compressor malfunction.
Leaks can be caused by heat and moisture causing the rubber lines in your A/C to degrade over time. This can result in the seals and hoses leaking refrigerant fluid. This can potentially cause other issues with your A/C.
• You've noticed condensation – Condensation indicates that there is a problem somewhere in your system, and this may suggest a blocked hose is causing leakages. If unresolved, this issue can cause damp in your car and potentially damage your interior.
Testimonials
"Excellent service, was quoted hundreds of pounds cheaper than my main dealer"
– Elle Deveney
"I had constant problems with intermittent engine warning lights which my local garage couldn't fix. Phil at eclipse was recommended to me, he fixed the problem and tested it over the weekend. Haven't had any problems since, brilliant."
– Thomas Kennedy
"I had constant problems with intermittent engine warning lights which my local garage couldn't fix. Phil at eclipse was recommended to me, he fixed the problem and tested it over the weekend. Haven't had any problems since, brilliant."
– Wendy O'Reilly
"have taken my landrover sport back to the main dealer, four times now and no fault found, eclipse not only found the problem but also repaired for less than the dealer charged each time they found nothing. thank you , will definite be back, great service"
– Graham Luckins
Contact us for top-quality car air conditioning in Bedford!