High Quality Car Scratch Repairs in Milton Keynes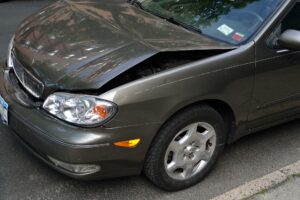 Here at Eclipse Autos, we are proud to be one of the leading garages in the area. Regular servicing, MOT testing, upgrades and car scratch repairs in Milton Keynes and the surrounding areas are some of our specialities.
If your car has been damaged, the situation can be stressful. Inconvenience and expense can be at the forefront of your mind. At Eclipse Autos, we take some of the pressure off.
You can breathe a sigh of relief and feel confident that you are leaving your car in the hands of experienced professionals.
How We Achieve The Best Car Scratch Repairs in Milton Keynes
We use a combination of experience, professional level training, and innovative techniques to restore your car to the best possible condition.
Our mechanics are highly trained professionals with a wealth of experience across a broad range of car makes and models. Their combined expertise is why we are one of the most trusted providers in the business.
We will thoroughly assess your car and come up with a plan to suit you that repairs and restores any damage to your car.
Car scratches can vary in severity. They may only be unsightly surface marks that harm the aesthetic look. In other cases, they may be deep lacerations or have accompanying dents and damage.
Whatever the problem, we understand that you want it fixed quickly and to the best possible standard. You can rest assured that we can tackle problems from the inside-out.
We restore and repair bodywork damage, and can also fix any accompanying problems such as affected interiors or paintwork.
We also are fully aware that damage to your car may not simply affect the way your car looks. The damage can also be on a deeper level to the vehicle, affecting its roadworthiness and safety.
We can perform the most up-to-date tests and checks to assess where the damage really lies. That way, when you take your car back on the road, it is with complete confidence that it is safe to drive — and looks great too.
Reliable Servicing and Car Scratch Repairs In Milton Keynes
Car scratch repairs are one of the many top-quality services we provide, as well as comprehensive services for motorbikes.
At Eclipse Autos, we are trusted by our customers for our experience, professionalism, and affordability.
Our services include a range of high quality car repairs including interiors, bodywork and paintwork, MOT testing and services, remapping, extensive crash repairs and more. We advise you to get in touch with one of our friendly team to discuss your needs in detail.
All work is carried out following a detailed explanation, price break down, and consultation with our valued customers, so you can be sure of total transparency.
We are also proud to only repair with original parts and equipment from the manufacturer, ensuring that your vehicle warranties stay intact.
What to Do When Your Car is Scratched
Finding that your car has been scratched can be a shock. Unfortunately, it is one of the most common occurrences of damage to a car.
However, you can help to prevent any further damage and restore your car to peak condition by following a few simple steps and consulting professionals like ours.
Many people first attempt to buff away the damage themselves. If you think there is a possibility that it is simply a scuff or dirt, then this can be a helpful test. But if you suspect it is a genuine scratch, then attempting to remove it yourself can cause further damage.
First, ensure that your car is kept away from anything that might have initially caused the scratch. Common culprit can be branches, fencing, and protruding pieces of wall, for example.
It can also be helpful if possible to shield your car from additional environmental damage while it is scratched, such as frost, rain, or snow.
If another driver was responsible, consider getting your insurance company involved with a claim to cover the damages. This will depend on the type of cover you have purchased.
The next step is to visit a reliable, reputable repairs service like ours. At Eclipse Autos, we will assess the damage in a thorough way that will give you complete confidence. We can judge whether the damage is simply exterior, or also interior.
With greater damage, we can also perform additional checks to ensure your car is still safe, roadworthy and fit to drive. As experienced engineers, we understand that not all damage to a car is immediately visible.
These thorough and methodical tests and checks are why our customers trust us with their cars again and again. After a scratch or a dent, we can restore your car to peak condition and ensure that you are back on the road quickly and safely.
Experienced Car Repair Professionals You Can Trust
Our staff are friendly, highly qualified professionals with a genuine passion for cars and motorbikes. We take great pride in our workmanship and want our customers to be delighted with the work we do.
We are proud to assure our customers that our prices are some of the most affordable in the area, often significantly lower than original manufacturers or franchises.
We are meticulous about safety and quality control, ensuring that your car is always restored to safe and roadworthy standards you can rely on.
If you have experienced unfortunate damage to your car such as a dent or scratch, or you are simply seeking regular servicing to keep your vehicle in top condition, we would love for you to get in touch.
Why not call or email one of our experienced team to discuss your specific needs? We are confident that we have a service to suit you and can provide a quote in minutes.
Email us at websitemails.eclipse@gmail.com or call us on 01908 448 169
Contact us for high quality car servicing today!