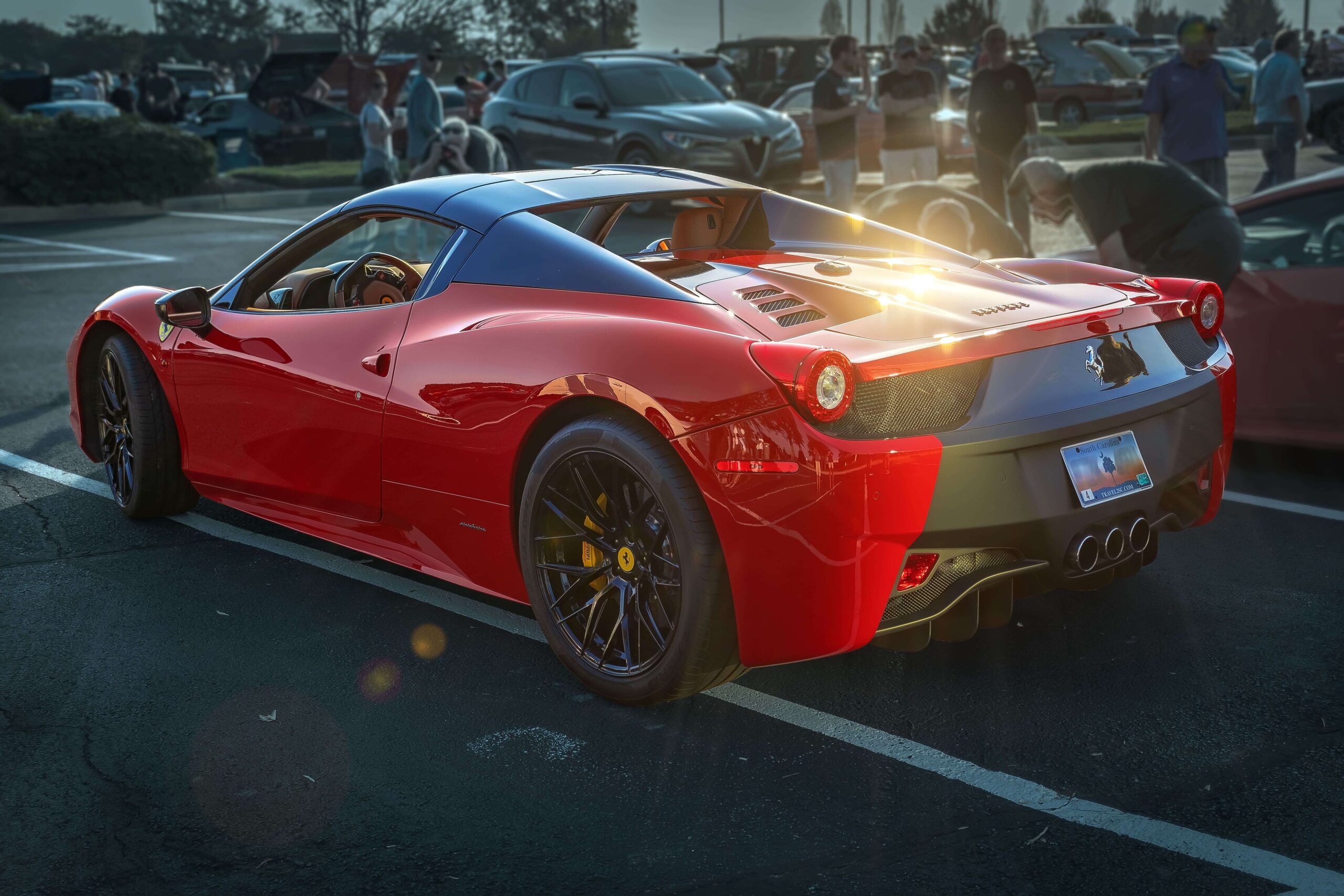 Searching for a car online or in a magazine has its limitations. To get a real feel for a new car, you have to get up close and personal. And what better way to enjoy the best of the sunshine than by going to an outdoor car show?
You can socialise with other like-minded drivers, discover rare deals, and learn more about vehicles that you might not otherwise have considered, all the while basking in the summer rays. And with such a range of choices available, we are lucky enough to be able to pick and choose from a variety of motoring events to suit our tastes.
Whether you're a classic car buff or you just have a need for speed, there's a car show for everybody in 2022.
Go Retro
If you're a lover of classic cars, you're certainly not alone. Classic cars are, well, just that. Classic. With no need for frills or froufrou, classic cars are synonymous with simple, uncomplicated, and well-made designs that have lasted the test of time.
So if you want a car that is going to take care of you the same way that you take care of your vehicle, classic is the way to go. Not to mention the flourish of style and character that they bring to your daily drive.
Here's a few of our favourite classic car shows of Summer 2022.
Nostalgia Nationals: 3-5th June, South Pod, Northamptonshire
If you love the thrill of a classic race car, this one is for you. Nostalgia nationals feature pre-73 Hot Rods, Customs and Street Machines, as well as traditional dragsters, Competition Altered and Doorslammers, all showing what they're made of on the drag racetrack.
The race is complemented by live music, funfair rides and camping for a true retro experience. There's even a BBMF flight display featuring authentic WWII aircraft!
Rule Britannia Sunday: 5th June, Goodwood, West Sussex
This second Goodwood Breakfast Club of 2022 shows off the very best of British auto engineering, with popular classics and unusual rarities alike. Among the larger names on display are classic Mini and Jaguar, as well as the latest McLaren supercars.
Thruxton Historic: 11th-12th June, Thruxton, Hampshire
Thruxton shakes up its usual 60's car show this year with racing including Alfras and Jaguars, Midgets and Sprites, and a Land Rover Legends show, which includes several rare models from the Dunsfold Collection.
There are 12 races over the two days, including the Historic Turing Car Challenge with Tony Dron Trophy. There is camping available, and children under 15 years old go free, making it a great event for all the family.
Salon Prive: 31st August – 4th September, Blenheim Palace, Woodstock, Oxfordshire
Put on your poshest suit/frock for the most luxurious car event of the year! Held at Blenheim Palace in Oxfordshire, Salon Prive offers only the best hospitality, shopping and food to compliment the highest quality global automotive brands.
There is an abundance of classic British cars, and some new ground-breaking models too. This event also coincides with equally opulent Concours of Elegance in Hampton Court Palace, so if your budget allows, why not make a weekend of it?
Silverstone Classic: August 26th-28th, Silverstone, Northamptonshire
If a more casual vibe is more your scene, swing along to Silverstone this August. With camping, food and a great lineup of music events, Silverstone presents a relaxed car festival with plenty of space for fun and creativity.
Silverstone offers races from the breadth of automotive eras, from 1920s pre-war sports cars, to 90s F1 stars, as well as hundreds of cars on static display, which are available at the 3-day auction.
Get Up To Speed!
If something a little more fast-paced is more your style, there is an abundance of racing shows to choose from. Here are a few of our favourites.
Formula 1 British Grand Prix: 1st-3rd July, Silverstone, Northamptonshire
If you're into racing, there really is no beating the Grand Prix for nail-biting races and high drama. The Grand Prix caused a stir last year following the crash between Hamilton and Verstappen, and we're hoping that the hype continues for this year.
American Speedfest: 11th-12th June, Brands Hatch, Kent
American Speedfest is the go-to for those with a niche interest in cars from the USA. Complete with drag races, monster trucks and a county fair, let's paint the racetrack red, white, and blue! Also featured this year are the Mini Movie Trucks, where children and adults alike have the opportunity to take a drive in a real truck from the big screen!
Festival Of Speed: 23rd-26th June, Goodwood, West Sussex
This iconic car show is one of the most popular Motor Shows of the year, and promises an opportunity to get up close and personal with ground-breaking race cars and their drivers, even offering an F1 'Pit Lane' where you can see the Formula 1 cars with your own eyes, including mega brands such as Mercedes, Ferrari, and McLaren.
Promoted as the 'ultimate summer garden party', we'll be enjoying the racing from the grass, glass of Pimms in hand!