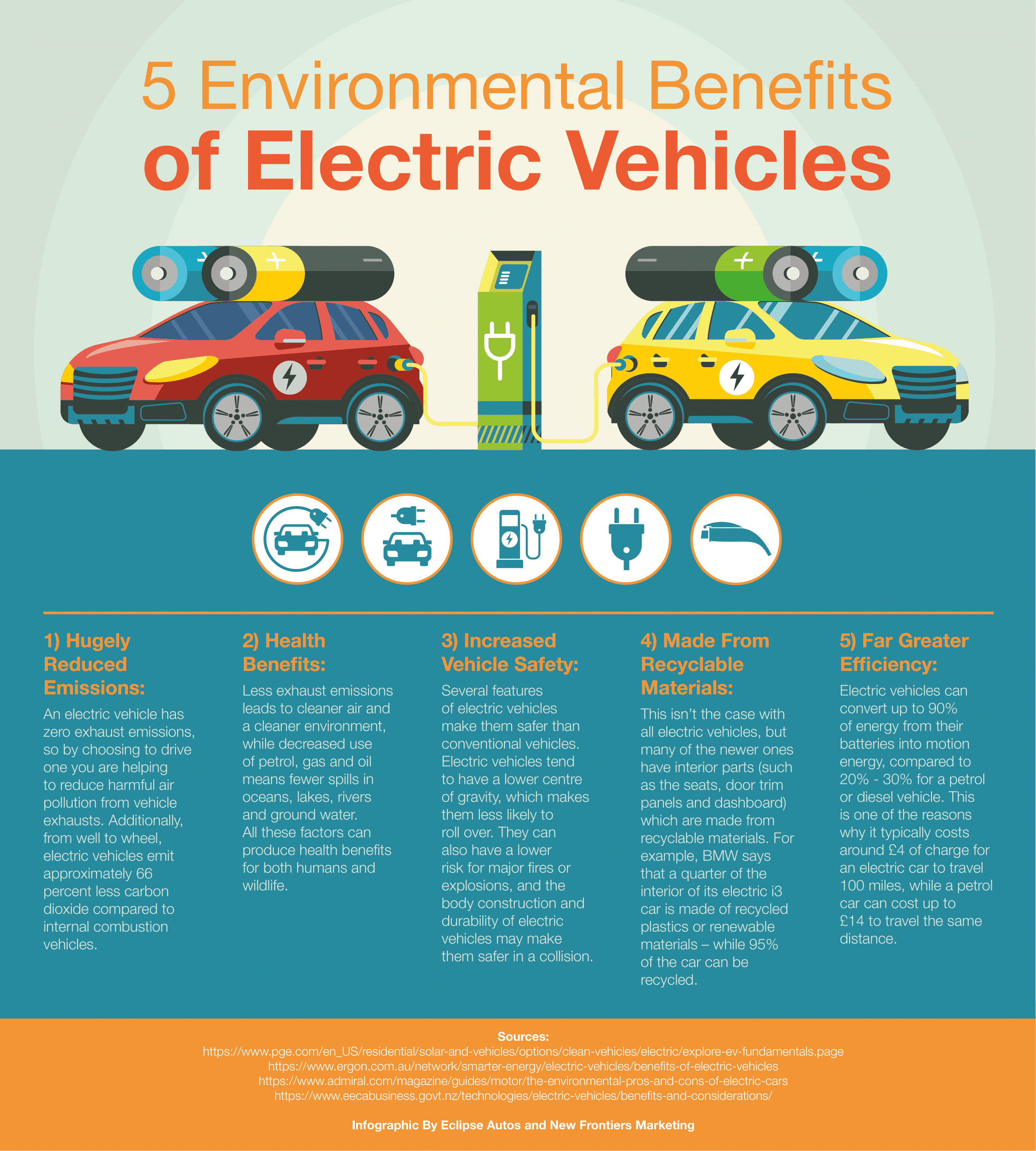 Infographic: 5 Environmental Benefits of Electric Vehicles
An electric vehicle is one which uses electric motors to provide propulsion. Although they've been around since the mid-19th century, for many years they were overshadowed by vehicles which used gasoline-powered internal combustion engines.
However, in the 21st century, technological developments and an increased focus on renewable energy have led to a resurgence in the popularity of electric cars, while the governments of several nations have introduced incentives and initiatives to encourage the purchase of all kind of electric vehicle.
Another factor powering the recent rise of electric vehicles, is the fact there has been an extraordinary growth in awareness of how these vehicles can help the environment.
In fact, the environmental benefits of electric vehicles, as opposed to those with petrol or diesel engines, are numerous.
In this infographic, we outline just 5 of them in a visually impressive, topically engaging way. Professionally researched, written and designed, our infographic takes both qualitative and quantitative data from a number of reputable sources to convey several striking facts about electric vehicles, and how they can help to protect the planet.
As this is an important topic, we would like our infographic to be viewed by as many people as possible. Therefore, if you have found it interesting, valuable or educational, please consider sharing it with your audience on social media.
About Eclipse Autos
Eclipse Autos is Good Garage scheme approved auto workshop based in Bletchley, Milton Keynes. Some of the services Eclipse Autos offer include: car MOTs in Milton Keynes, motorbike MOT tests, car recovery, car repairs, clutch repair and car servicing. This infographic was created by New Frontiers Marketing.