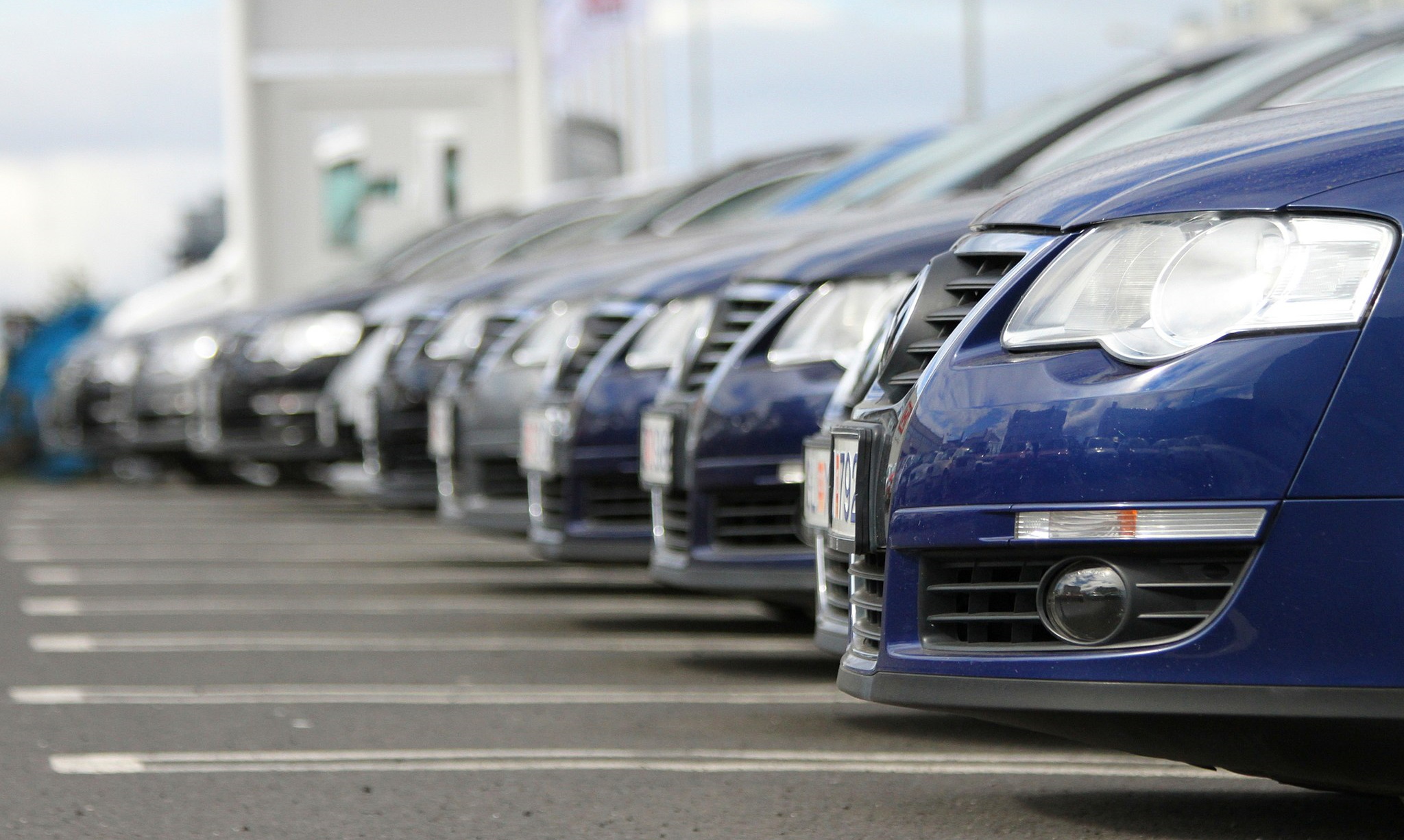 Getting The Best Out Of Buying Second Hand: Our Top Tips
If you're buying your first car, or, like many of us at the moment, you don't have a lot of spare cash to hand, buying your vehicle second hand is a good option.
You get a bargain vehicle for a fraction of the price, along with insight from someone who has knowledge of the car, how it runs, and its strong and weak points.
However, there are of course risks to buying second hand, and if you lack experience, you may be wondering what you're looking for. Here, we will cover the documentation, insurance, and necessary checks required for a successful vehicle purchase, and give some top tips about what to look out for!
The Benefits Of Buying Second Hand:
Save Money On Tax, Registration Fees, And Insurance
Newer models of vehicle are more expensive to register and tax. Buying a used vehicle in a slightly older model will save you money when you pay your tax and registration fees, as taxation is calculated based on the current market value of your car.
If you get a much older car, you may even get discounts on your fees, but remember to balance this against the overall state of repair and upkeep costs that you may incur further down the road.
Similarly, insurance rates on newer cars are usually much higher than insuring an older vehicle. You may even find that your insurance premium remains the same or only increase incrementally when you switch between used cars.
If your vehicle is not subject to a lien, you can also keep to a comprehensive insurance plan, which will save you extra money.
You may end up paying through the nose for additional features on a brand-new model. But by buying a used car, you can get many of these same features for a fraction of the cost.
Buying used parts also keeps the maintenance cost down, and you can buy most used parts at a good quality and a reasonable price from your local car market, salvage yard, or simply by looking online.
If you choose to buy a brand-new model, chances are, you won't get your full return on it when it comes to resale. In fact, your new vehicle will drop almost 20% of its value the second you drive it out of the forecourt!
After three years, most cars will lose up to two-thirds of their value. Buying a car used will prevent you from wasting money on a new car.
If you are in a rush to replace your car for whatever reason, buying second hand is often a quicker sale and you can usually drive it home the same day.
In contrast, most forecourts require the buyer to wait a while before taking the car home, so buying used can help to save you both time and money.
Where To Buy:
Buying from an independent trader is often cheaper, and you can find some great deals privately.
However, whereas cars at a garage are inspected and usually come with a warranty, there is often no such guarantee with a private seller, and you may find that you end up paying more in maintenance costs. This means that if you buy a used car, you should know what to look for, and be aware of the risks involved.
While privately sold vehicles are still subject to the Consumer Rights Act, and you may be entitled to a replacement, refund, or repair if the vehicle is not fit for purpose, this can prove to be a hassle if your purchase does not go as planned.
To be entitled to a full refund, you must reject the car in under 30 days. If you leave it later than that, you may only receive a partial refund, or you may not be entitled to anything at all.
Additionally, selling a vehicle that is not road suitable is illegal under the Road Traffic Act 1988.
Buying a used car from a garage is a more reliable solution if you are inexperienced in buying used vehicles. Garages will do most of the checks for you, and usually provide a good warranty of between six months to a year.
It will cost you more, but you walk away from the sale with your peace of mind and may save yourself extra stress in the long run.
Buying a used car from auction is a gamble, but it sometimes pays off. Cars at auction are usually unchecked, and rarely have a good warranty. There are also often hidden costs at car auctions, including a buyer's fee which is added to the price of the car, and a £500 deposit.
However, if you know what you are looking for, and have confidence in your local car auction, you may find a hidden gem!
Insurance And Documentation Insurance
Any car you drive must be insured to be road legal. If you do not insure your car before you drive it away, it may be towed, and you could receive a fine of up to £5000 and six penalty points on your driver's licence.
Setting up an annual insurance plan may take some time, so many garages offer a 'drive away' insurance plan that may cover you for the first few days while you are getting your documentation in place.
The price of your insurance depends on the security of your vehicle and the insurance plan you take out. If you buy a car that is well-maintained, secure, and you take out a comprehensive insurance plan on it, you may find that you can save a substantial amount on insurance.
If you take out no claims for a year, you may find that you are entitled to a no-claims bonus. If you pay an additional amount on top of your insurance, you can choose to safeguard your no-claims bonus, meaning that you are entitled to the bonus, even if you do make a claim against your vehicle.
For most drivers, fully comprehensive insurance is the best option, because you can claim for damages to your vehicle, personal injury, theft, damage to or destruction of personal belongings, and damage to third party property.
Opting for third party insurance will usually prove to be more expensive in the long run, because it does not cover most of these issues.
Documentation
When buying a used car, there are several pieces of documentation that need to be in place for the sale to be legal.
These are:
Your driving licence
Insurance policy
Road tax
Payment documentation
When buying a used car, road tax is not transferrable from one driver to another. Even if the seller says that the car has been taxed, you will need to take out road tax on the vehicle.
When you buy the vehicle, you will be issued a 'new keeper' slip. This contains a 12-digit reference number that you will be asked for when insuring your new car.
Your payment documentation should include the logbook, seller's details, service history, MOT status, and proof of purchase. All these details will be relevant when using and applying to insure your car.
What To Look For
It's important to know what to look for when buying a vehicle second hand, particularly if you are buying from a private seller or independent dealership.
Here's our basic checklist of things you should check when buying a used car.
Number Of Previous Owners – The more previous owners a car has had, the greater the mileage is likely to be, resulting in more damage from routine wear and tear. If a car has frequently changed hands in a short period of time, this may also indicate underlying issues.
Mileage – As a general rule, the greater the mileage, the greater the damage to the car. Some of the dodgier 'wheeler dealers' are known to tamper with the mileage – a practice known as 'clocking'. With digital odometers in particular, it is much easier for unscrupulous sellers to tamper with the miles. If the mileage looks 'too good to be true', it probably is. The gov.uk MOT checker will tell you the mileage that every car has had at its last inspection. Take your time and do your research before committing to buy a vehicle.
Service History – Most cars should be serviced annually. An up-to-date service history shows that your car has been looked after, and is therefore less likely to have issues later on. Read the notes left by the garage – they can help to alert you of any ongoing or underlying issues.
MOT History – The MOT history can tell you a lot about the condition of your car and what services may need to be undertaken. This can help you to save money on repairs when buying a used car.
V5C Logbook – The logbook tells you about the vehicle specifications and current owner details. Check that the address and owner name match the V5C logbook, and that the vehicle identification number (VIN) matches the logbook too. This can help you to avoid buying an illegal and/or stolen vehicle.
Lights – The headlights, taillights, indicators, reversing lights, brake lights, fog lights, and daytime running lights should all be operational for the vehicle to be road legal.
Electrics – Electrical faults can be dangerous, and expensive to repair. Check that the windows, door mirrors, heated seats, air conditioning, and sat-nav are all working before making your purchase.
Test Drive – You should test drive the vehicle for at least 10 minutes to get a feel for how the car drives, and to check that everything is running smoothly. Keep an eye out for noises, smells, smoke, and braking issues when test driving.