Electric Car Repair Bletchley
Looking For Expert Electric Vehicle Repair In Bletchley? Make Sure You Contact Us!
At Eclipse Autos, we are committed to ensuring that our customers – and their cars – get the best treatment possible. From Petrol to Diesel, Ford to Jaguar, we offer professional servicing and repairs to get your vehicle back to top condition. And this promise doesn't just extend to our petrol or diesel drivers – we love our eco-conscious customers too!
We understand that it can be frustrating to spend your hard-earned cash on an electric vehicle, only to discover that garages that service electric vehicles are few and far between. At Eclipse Autos, we believe that electric vehicle owners should be encouraged to continue supporting the planet and leading the revolution in eco-friendly car sales.
That's why we are proud to offer electric vehicle servicing and maintenance to electric vehicle owners in Milton Keynes and the surrounding areas.
We don't just provide servicing for electric cars either; we also provide professional maintenance for electric vans, motorbikes, and other electric vehicles. So whatever your servicing needs, we have you covered!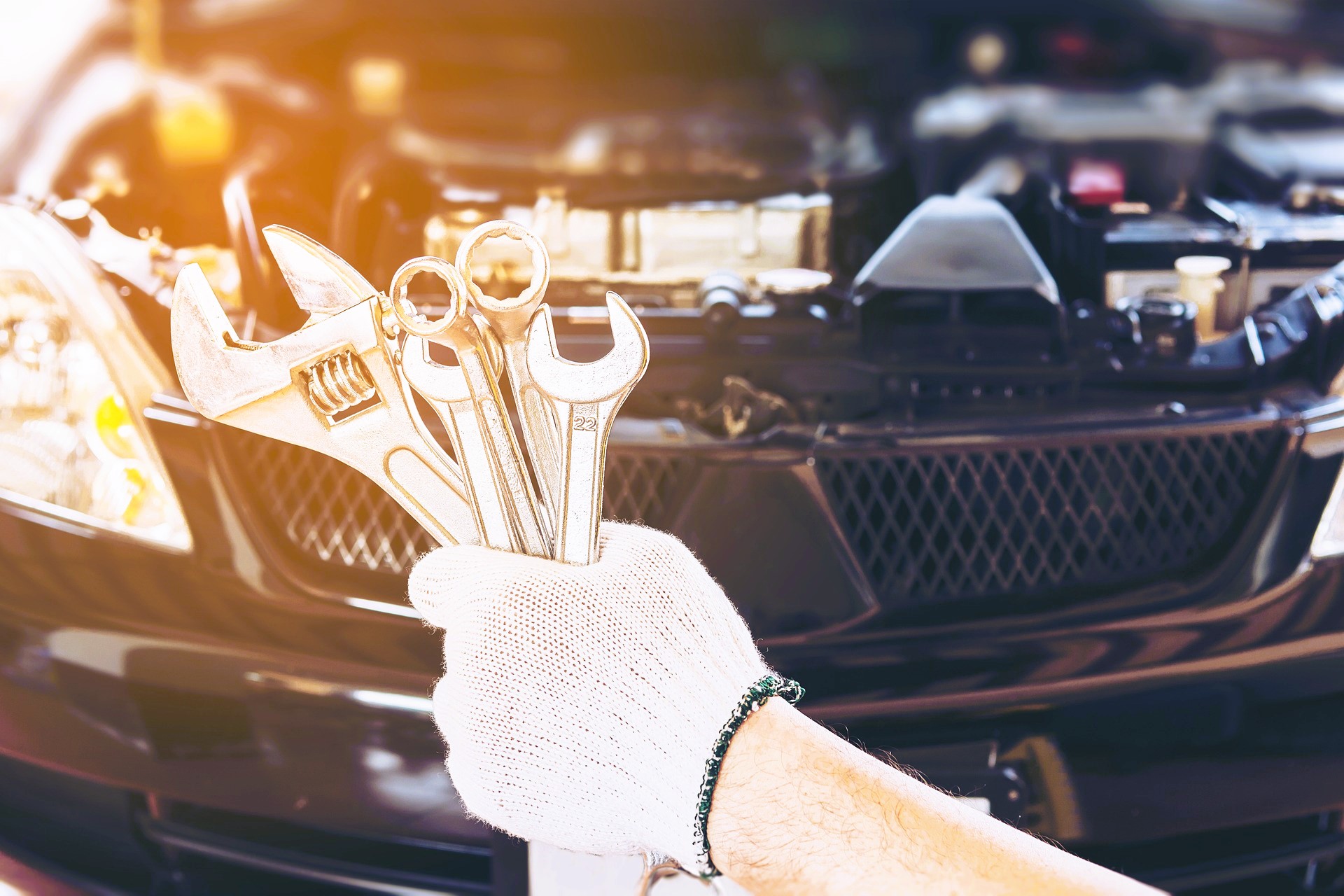 When Might You Need Electric Car Repair In Bletchley?
Your electric car will come with a recommended 'Service Regime' from the manufacturer. Your service regime will be either 'Scheduled Servicing' or 'Variable Servicing'.
Scheduled Servicing
Scheduled servicing is set by the car manufacturer, based on a fixed time or mileage coverage. For example, your electric car may need servicing every 12 months or 10,000 miles. You should always choose whichever comes first to avoid causing damage to your car.
Variable Servicing
Variable servicing uses your electric car's sensors to calculate when your car will need a routine service. As a general rule, this will usually be around once every two years, but this may be influenced by factors such as your driving habits and the types of routes you usually take.
How Much Does Electric Vehicle Repair In Bletchley Usually Cost?
Good news for your wallet! Service and maintenance costs can be up to 23% lower for electric cars over a three-year, 60,000-mile ownership period!
That's because the average cost for servicing an ICE (internal combustion engine) car comes to £174.23. But in contrast, the average cost of servicing an electric vehicle comes to just £143.75 – that's 18% cheaper!
Which Parts Of My Electric Car Need Servicing?
Electric vehicles (EVs) have far fewer parts than a car with an internal combustion engine, such as a petrol or diesel car. As a result, it is less likely for your electric vehicle to experience issues.
However, all cars require regular servicing and maintenance, including electric vehicles.
Electric Motor And Batteries – Most EVs come with a manufacturer's warranty, which guarantees the life of your car's battery. In fact, in some cases, the battery of the vehicle is expected to outlast the rest of the car!
As a result, your motor and batteries should require very little maintenance – just follow your car's recommended service schedule.
Brakes – EVs use 'regenerative braking', which reduces the effects of wear and tear on your brake pads and disks. As a result, your brakes will need less maintenance than an ICE car, but will still require servicing. Brakes in an electric vehicle typically last for over 100,000 miles before they need to be replaced.
Tyres – Electric vehicles are much heavier than petrol or diesel cars – in fact, the average petrol or diesel can weighs around 1600 kg, while the average electric car weighs 2000 kg. This is largely because EVs have heavy batteries.
Electric vehicles also have instant accelerative torque. Both of these factors together can result in increased tyre wear, which means that you will need to replace your EV's tyres more often.
Suspension – The pressure exerted by the weight of an electric car can also cause strain on the springs and dampers. This will be included in major services.
What Is Included In An Electric Vehicle Service?
While there is less that can go wrong with an electric vehicle in comparison with an ICE car, they still require regular servicing and maintenance.
Most EV services will include:
Tyre wear and tear and tyre pressure check
Windscreen wiper replacement
Brake fluid change
What Does An MOT Cost For An Electric Vehicle?
MOTs for electric cars cost the same as for a petrol or diesel car, due to the maximum MOT charge limit set by The Driving & Vehicle Licensing Agency (DVLA).
Under this restriction, the maximum fee for a car is £54.84, and £29.65 for a motorcycle. You are not required to pay VAT on this amount.
What Routine Maintenance Do Electric Vehicles Need?
Just like any other car, electric vehicles need routine maintenance alongside their regular service regime.
This includes:
Battery Maintenance – Always make sure your car's battery does not completely run out. Check your owner's manual to find out how much battery percentage is most efficient for your model.
Brake Maintenance – You may need to get your brake pads and discs changed, and replace brake fluid as required.
Tyres – You will need to rotate your tyres according to the owner's manual. As with an ICE vehicle, you will also need to keep your tyre pressure topped up and replace tyres when worn down.
Coolant – Find out how often your coolant requires flushing or topping up – you can find this in your owner's manual. This should only be carried out by a qualified HV technician.
Why Choose Eclipse Autos For Electric Car Repair In Bletchley?
At Eclipse Autos, we are proud to provide exceptional customer service and quality car products to our customers. We are committed to keeping our prices affordable and transparent, making us a trusted provider of auto services to clients in the MK area.
We will never carry out repairs without a consultation, and we will always explain the work required. Honesty and integrity are at the heart of our business ethic, and we go above and beyond to ensure that our customers' trust in us is well placed.
Contact Us If You Need Electric Vehicle Repair In Bletchley