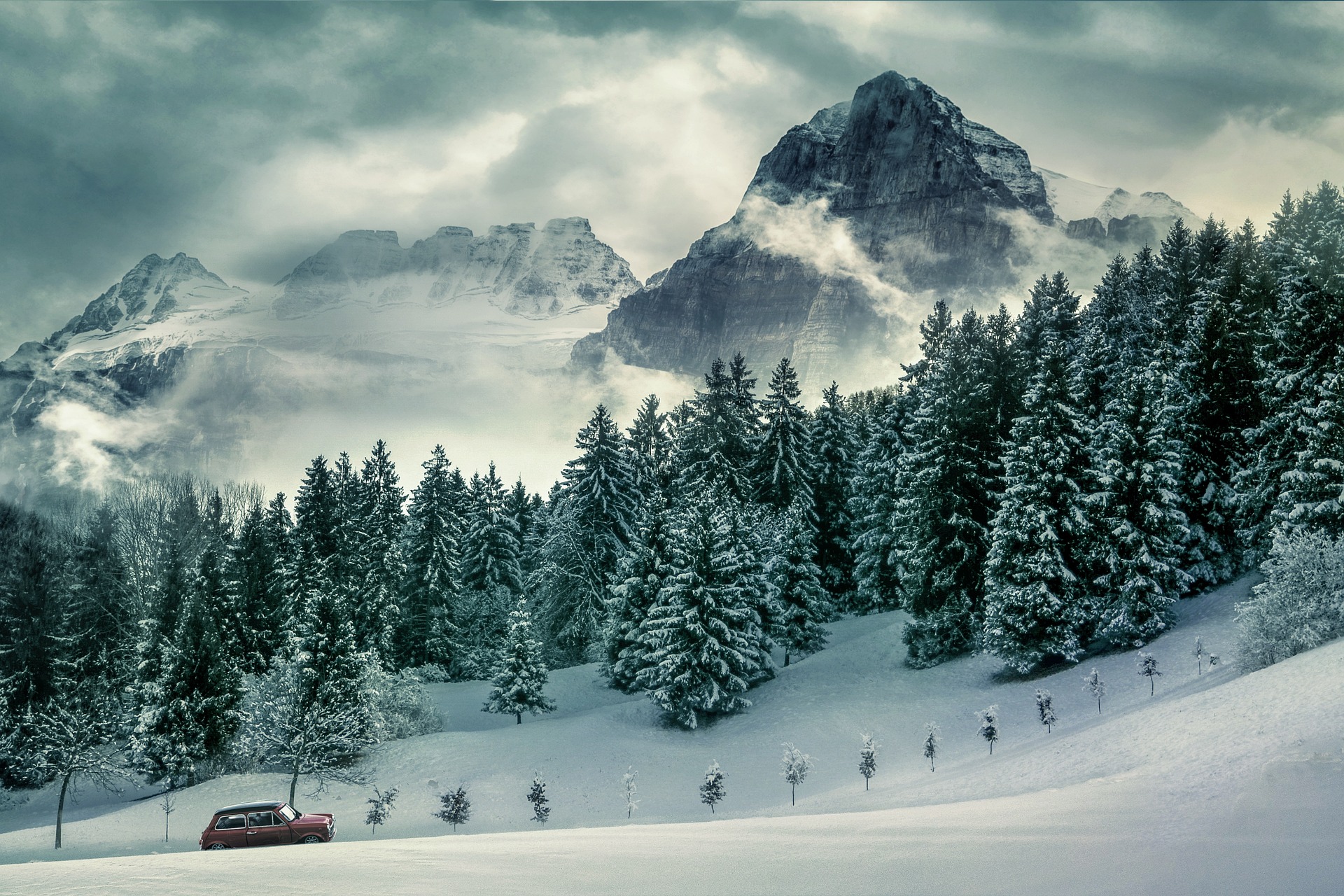 Driving Home For Christmas:
All You Need To Know For Your Winter Road Trip
With Christmas on the horizon and a record 17 million vehicles predicted to be on UK roads between the 23rd and 24th of December, many of us are planning a long commute to see friends and family over the festive season.
Many public transport services have been disrupted due to strike action, and as a result, most of us will need to drive to our destinations, putting additional pressure on the roads and making extra caution necessary in the icy conditions.
For many families, travel at Christmas time involves making long trips across the country – often with children in tow – meaning it is more important than ever to prevent crashes and breakdowns that could put both drivers and their loved ones at risk.
Many winter breakdowns are preventable, and as such, drivers should take precautions to ensure the safety of their vehicle before heading out onto the open road. By following some simple road safety advice, we can help to keep ourselves and each other safe over the holidays.
Here's our simple guide to staying safe during your winter road trip. Lay off the mulled wine and instead prepare for your journey with our road safety tips!
Planning
Have you ever heard the old adage, 'Fail to plan and you should plan to fail'? It may have been while writing an essay for school, applying for a job interview, or preparing for an exam.
Well, your car is no different: it requires extensive planning and regular maintenance to achieve high standards of performance and road safety. Here are a few things you can do to drive safer before you've even left your driveway.
Carry An Emergency Breakdown Kit
If your car were to break down, how long would you be able to stay safe in icy weather? The risk of a breakdown in cold weather is very real, and drivers should always carry an emergency breakdown kit to help them survive while they are waiting for help.
This breakdown kit should include:
De-icer – De-icer is an essential in cold weather, as it helps to scrape thick ice off the windscreen that may be difficult to remove by hand alone. This is especially important if you are staying somewhere overnight, as ice may build up during the night, making it hard to remove the next morning.
An ice scraper – Having an ice scraper on hand is essential for ensuring visibility when driving in cold weather. As many as a quarter of drivers do not fully scrape the ice off their windscreen, leading to poor visibility and dangerous driving.
A torch and spare batteries – If you should need to get out of your car for any reason, you will need a torch to see what you are doing. In icy weather, this is particularly important to prevent slipping on ice, as this may result in an injury.
A first aid kid – Your basic first aid kit should include plasters in a variety of sizes, gauze (all sizes), 2+ sterile eye dressings, triangular bandages, crepe rolled bandages, safety pins, disposable sterile gloves, scissors, tweezers, medical tape, sterile cleansing wipes (alcohol-free), digital thermometer, hydrocortisone, antiseptic cream, antihistamine cream and/or tablets, painkillers (ideally both paracetamol and ibuprofen), distilled water for cleaning wounds, and eye
Jump leads – Carrying a pair of jump leads enables you to jumpstart your car quickly and easily, which may help you to avoid getting stuck on the side of the road in cold conditions.
A shovel – This allows you to dig the snow out from under your wheels if you get stuck. In areas where there is little or no mobile signal, a shovel can be an essential piece of equipment to get you back on the road.
Warning triangles – These alert other drivers on the road to your breakdown, thereby helping to prevent traffic collisions.
Emergency supplies – You should carry warm clothes, waterproofs and high visibility jackets, sturdy footwear, hot drinks and snacks, and a thermal blanket to keep you warm and safe in case of
Pre-Drive Maintenance Checks
Check your battery – Cold weather can cause problems with your car battery, particularly if it is an older vehicle. This is because it takes more power to start your battery in cold weather. If your battery is already experiencing issues, it may result in a breakdown. Stay on top of changing your car's battery – preferably before it runs out – to prevent your car from breaking down on a long trip.
Antifreeze – Your cooling system should contain a mixture of antifreeze and water that is between 50/50 and 70/30 antifreeze to water. Check with your mechanic which antifreeze is most appropriate for your vehicle, and ask for the recommended mix ratio to prevent freezing.
Brakes – While cold water won't necessarily damage your brakes, you should always check them regularly – particularly when driving in hazardous conditions. At your car's routine check-up, ensure that your brakes are thoroughly checked by a professional.
Check your tyre pressure – Tyre pressures can change by up to 1 PSI per every 10ºC of ambient temperature. Therefore, you should check your tyre pressures regularly in winter and top them up as required.
Top up your screen wash – Road grit is an excellent way to stop cars from sliding on roads, but unfortunately, the spray back can cause poor visibility. If a snowstorm hits, it can also use up a lot of wiper fluid just to keep your windscreen clean. Make sure your screen wash is fully topped up before going on a long journey, and use a screen wash formulated for cold temperatures – or else add washer fluid antifreeze to the reservoir.
Keep the tank at least half full – Keeping your tank half full reduces condensation, which helps to prevent gas line freeze-ups. If you ever break down, you may also need to use the engine to keep warm. A person can die from hypothermia in as little as 1 hour, so it is essential to ensure that drivers and passengers can stay warm in an emergency.
Watch your back! – Make sure your rear windscreen is clear of ice and snow at all times. Check that the window defroster is working before setting out to ensure good visibility.
Clear the exhaust pipe – Before you leave, make sure that you have cleared the exhaust of any snow, ice, or mud which may clog it. A clogged exhaust can lead to carbon monoxide entering the cabin, which can be potentially fatal!
Prepare For The Weather
Monitoring the weather using a Smartphone app is a simple way to keep an eye on the driving conditions. By being aware of any upcoming changes in the weather, you will know when your car might need an antifreeze top-up, and when to change your normal tyres for snow tyres.
Knowing what weather changes are on the horizon will also help to make you a more conscientious driver, and will remind you to keep your speed down and stay focused on the road.
Essential Winter Driving Tips
Completely de-ice your car – You should not drive anywhere before all the screens are completely free of ice. This is necessary to allow you to see the road properly and therefore prevent accidents that may result in serious injury or death.
Slowly does it – Speeding on snow can cause your tyres to lose traction, which increases the chances of skidding and accidents. The RAC recommends not exceeding 30 mph in snowy
Be aware of black ice – Black ice is completely transparent, and you will likely not even notice it while driving. To protect yourself, stay in control of your vehicle at all times and drive slowly to prevent skidding.
Know how to stop your vehicle in an emergency – If you have traction control, you can push down hard on the brake and hold it until you stop. If you don't have traction control, you will need to pump the brakes until your vehicle comes to a complete stop.
Avoid wheelspin when stuck – If you get trapped in the snow, don't spin the wheels. Just press the accelerator with your foot, then take off the pressure. Keep pumping the accelerator with your foot until the vehicle gets enough traction to move forward. If your wheels are stuck deep in the snow, simply straighten the wheels and use the shovel in your emergency breakdown kit to dig the wheels out.
Use your lights! – Your lights are essential for ensuring good visibility in snowy conditions. This will also help to alert other drivers to your presence on the road, preventing accidents. Make sure your lights are kept on low in snowy conditions, and keep them clean to promote visibility.
Keep little ones occupied – If you are travelling with kids in tow, it may be difficult to stay focused on the road. Winter conditions require high levels of concentration while driving, so find the kids something entertaining to do on your trip. A simple game of I-spy or a gaming device can go a long way!
By following our guide on safe winter driving, you can travel the roads with confidence, security, and peace of mind!