5 Essential Car Cleaning And Maintenance Tips For The Spring Season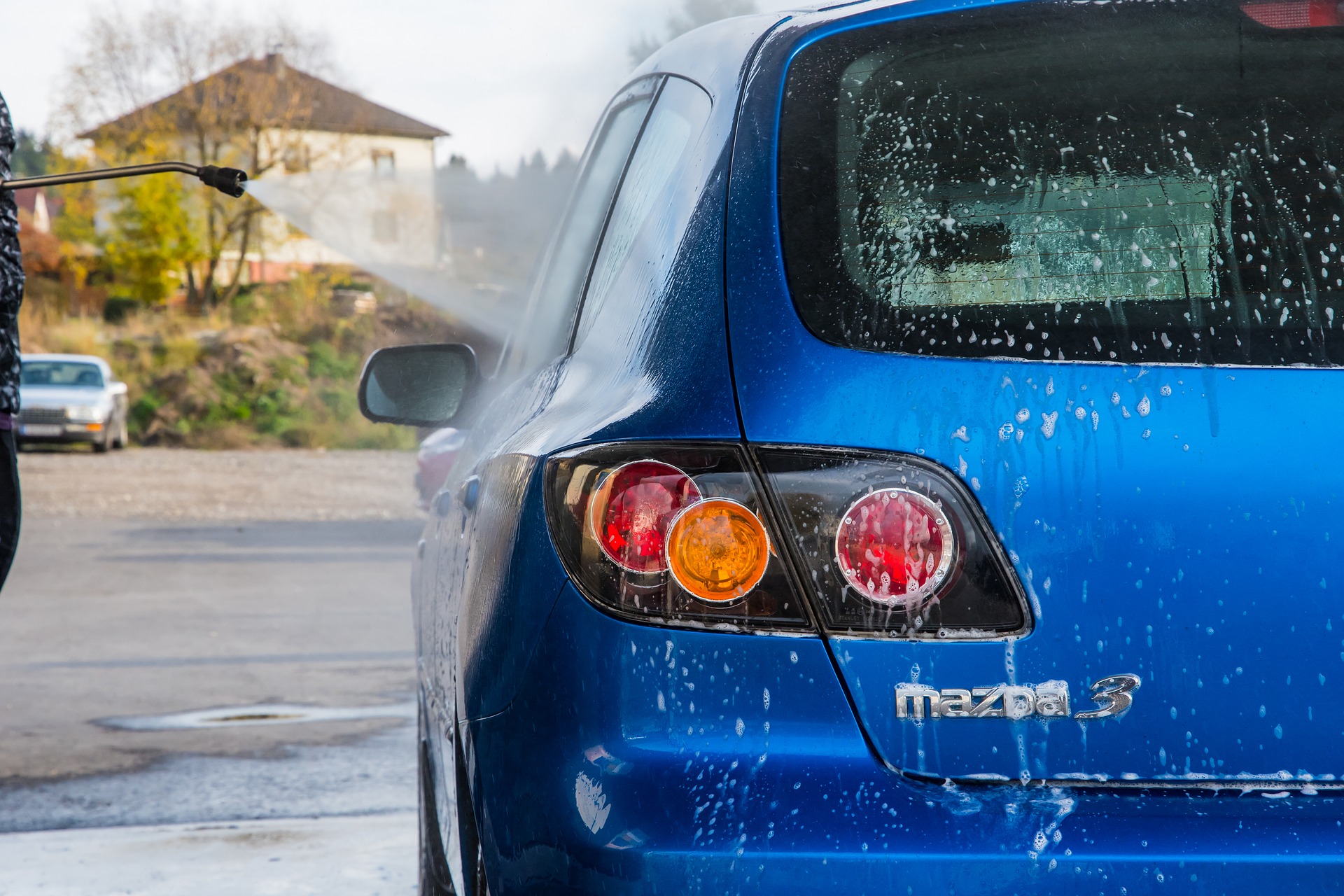 Springtime is a great opportunity to get back to basics, assess what shape your vehicle is in, and do any maintenance work that may have built up over the winter.
Many aspects of winter weather can cause damage to your car; from grit, to windscreen cracks caused by snow and ice, rusting bodywork, and simple, plain old dirt.
On top of all that, many of us don't use our cars as much in the winter, which can lead to issues such as the battery running low, excess humidity, and even brake corrosion.
A recent survey indicated that many Brits shy away from the prospect of cleaning our cars, with 28% of us cleaning our car only twice a year.
But cleaning the car is essential to making the most of it and becoming aware of any potential problems in advance. So what is it that puts people off cleaning their vehicles?
Often, it comes down to time and money. Getting a car professionally washed can be expensive, but washing your car from home is time-consuming – which isn't ideal if you have to work long or inconvenient hours.
Therefore, we've compiled 5 essential car maintenance and cleaning tips for the spring season, to help you keep your car in top condition with minimal effort!
Start It Up
It's important to be methodical when you are spring cleaning your car.
It's a wise idea to check that you can start your car easily and warm it up a little before starting the clean. This will flag up any issues and help you decide if the vehicle needs to be serviced before you get to work.
Do Your Checks
When you start your car, have a quick check of all your lights to ensure that they are working before you go out on the road. If any of them aren't functioning properly, you can find replacement bulbs in your local garage or car parts shop, and most can be easily fitted with the help of the car manual or a quick YouTube tutorial.
This is also an important opportunity to check your battery. Cold weather can cause your battery to go flat more quickly, so it's important to make sure that you have plenty of charge left before you make any substantial journeys. If needed, you easily can find a battery tester online or from your local garage.
You should also make sure that you have your brakes inspected by a professional mechanic once every six months, to ensure that your car is safe to drive.
Be Methodical When Cleaning
Remember to hose off the muckiest parts (i.e. wheels, exhaust, bumpers etc.) of your car first, so that when you spray it, you aren't just spreading the dirt and grime around.
Using a pressure washer is safe for your paintwork if used cautiously, and will help to clear stubborn grit and mud that is difficult to get off with a standard hose.
For a car, it's recommended you should use a pressure wash of roughly 1.4-1.6 GPM. For most cars, you should use a 25-40 degree nozzle. Make sure you avoid using a smaller nozzle as this may damage the car, and keep the washer clear of delicate features such as windows and door seals.
Don't Cut Corners!
Don't half-do a job. Cutting corners like leaving your car to dry 'naturally' can lead to problems with the paintwork, such as watermarking and rust. Work from the cleanest areas by starting with the bodywork, and do your wheels last to prevent spreading dirt around. When finished, make sure your car is as dry as possible both outside and in, to prevent a variety of problems.
Damp inside your vehicle can cause mechanical problems, rust, and the growth of toxic moulds that cause respiratory conditions. If your vehicle gets humid or damp, leave a dehumidifier inside for a few hours until it dries out.
Check The Essentials
While you are doing your spring clean, remember to check that everything you need is right where it should be, and that your car isn't cluttered with things you won't use.
Get rid of any rubbish that might be lying around, and check that your breakdown kit contains all the essentials – such as high visibility clothing, a first aid kit, de-icer, jump leads, and some spare fuel.