Here Comes The Sun: Our Hot Picks For Summer Roadtrips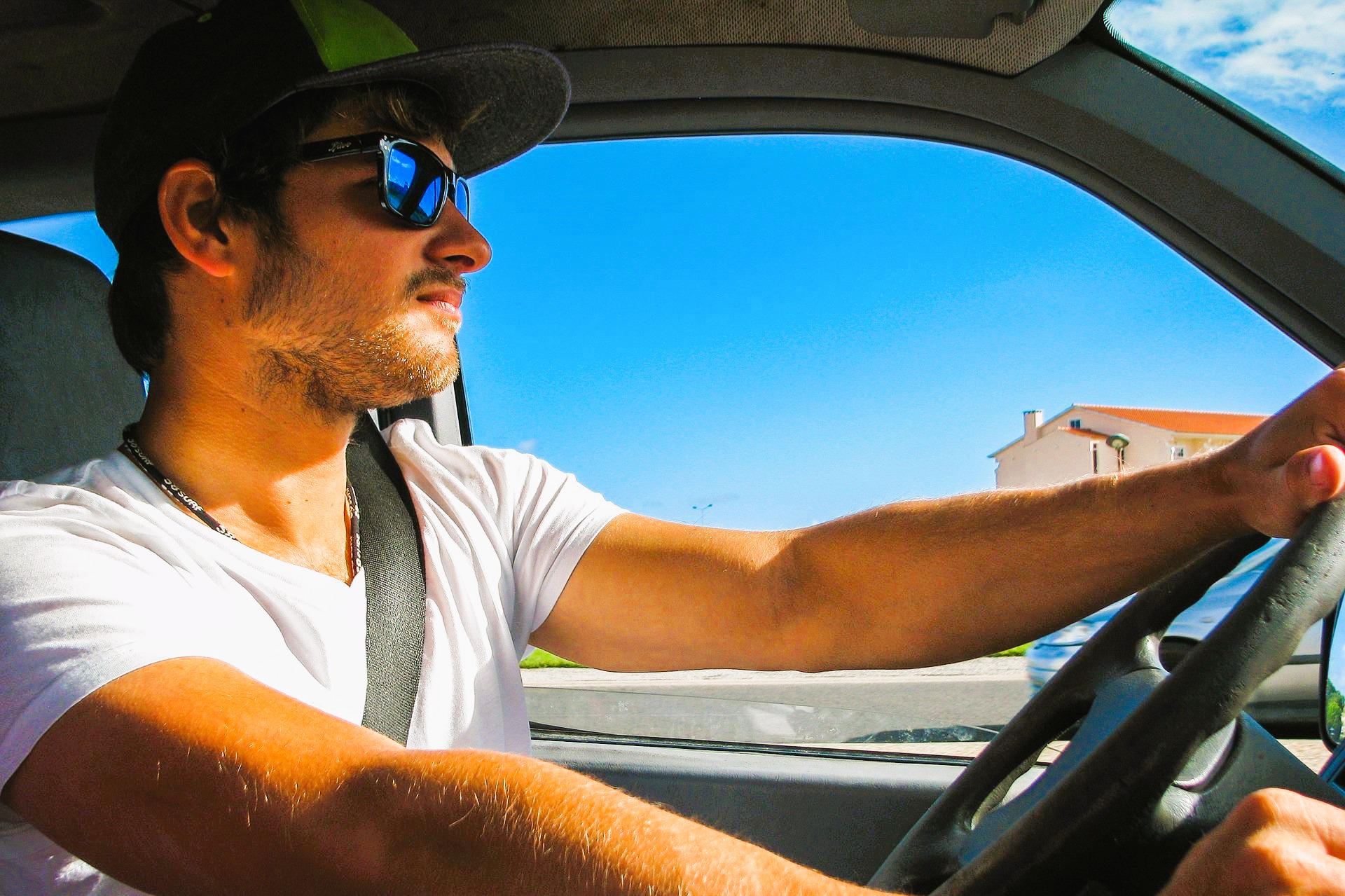 The UK is expected to have a surge in domestic tourism post-lockdown, with figures released by GlobalData predicting an annual increase of 4.3% between 2021 and 2023.
And why wouldn't you consider a local holiday? It cuts out flight costs, removes the stress of checking in at the airport, and allows you to discover the untouched beauty of remote areas of the British Isles.
Plus, there are no baggage restrictions, you have the freedom to choose a shorter or longer holiday as you prefer, and it's so much better for the environment.
But best of all for us car fanatics? It's a great excuse to find the perfect vehicle to carry us to the holiday destinations of our dreams!
Roadtrips are, without a doubt, one of the most liberating holiday experiences you can have. There's a good reason why many young people take a road trip when they first leave education.
When you're travelling by road, you can discover rare beauty spots that you may well have missed if you didn't have the freedom of your own transport. Secluded beaches, wild moors, and small villages are just some of the features that are best accessed by car, which you might miss if you were bound to the B&B.
Convinced? Here's our Roadtrip Holiday Hot Picks.
The All-Rounder: 2022 Toyota Highlander Hybrid (£51,670 – £53,650)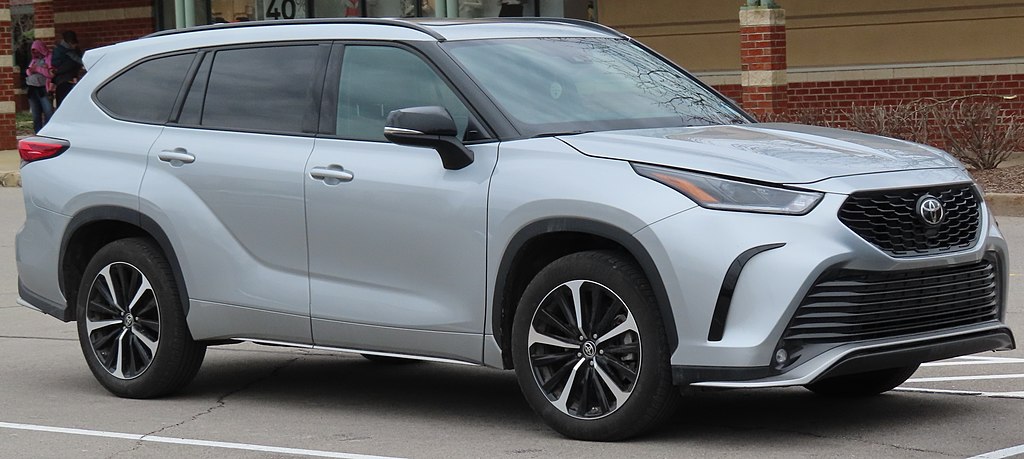 The Toyota Highlander is the perfect all-around car for a road trip. Although at nearly five metres long, it is perhaps not the easiest vehicle to park, it can travel up to 429 miles on a full engine, and boasts a decent 7 litres of boot space with extra room available by removing the back seats.
The Highlander is a good option for large families, as it has the capacity to carry up to seven adults while keeping costs down using its hybrid system – meaning this car gives you more flexibility than an electric vehicle.
The Toyota is a relaxing drive, boasting soft suspension, a roomy interior, and comfy seating – which makes it ideal for long trips and squirmy kids! The Highlander copes well off-road, having eight inches of ground clearance and a dynamic torque-control all-wheel-drive system, making it ideal for holidaymakers and adventurers alike.
The Highlander is also a flexible option for hobbyists: it can tow up to 3,500 pounds in weight, making it perfect for boat or trailer owners.
However, if you're looking for a thrilling drive, this may not be the car for you, with a relatively sluggish 0-60 in 7.3 seconds – but as a comfortable family car, it is a well-designed, versatile option for families.
The Sporty Option: Audi TT Roadster Convertible (£36,590 – £71,200)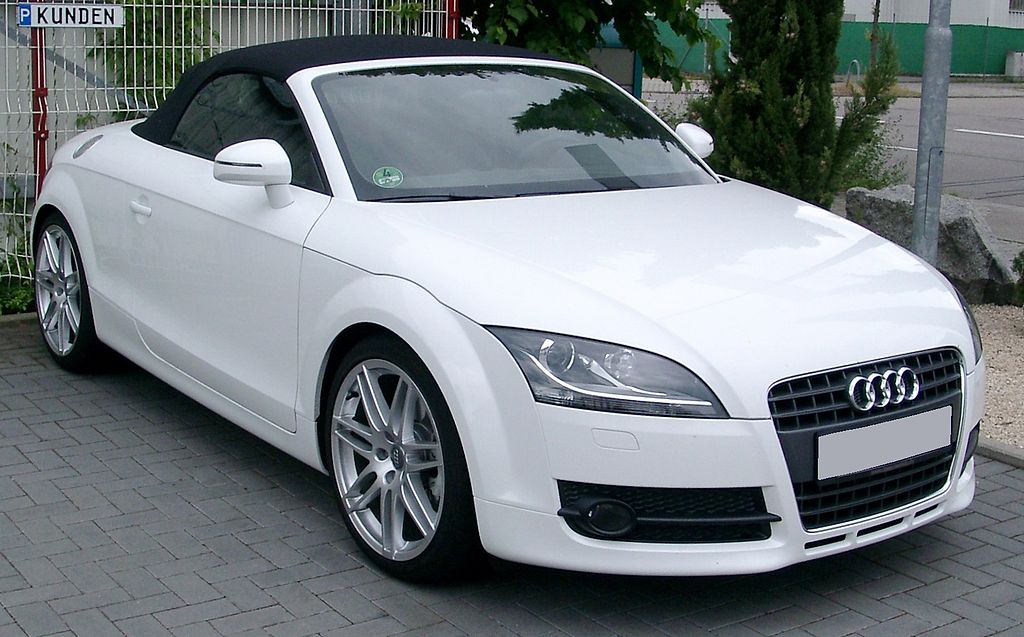 Without a doubt, one of the best things about going on a road trip, is the sensation of freedom when you're cruising down the motorway, top-down, wind in your hair.
The Audi TT Roadster Convertible combines the open-top experience with an agile and fun drive, offering a 0-62 time of 6.9 seconds and a top speed of 170mph. The front-wheel-drive is a touch on the fuel-thirsty side, with a fuel economy of just under 40mpg, and this drops to 34 mpg for the 2.0-litre 45 TFSI petrol engine with Quattro in S Line, Black Edition, or Vorsprung.
The 181bhp 2.0 TDI 'Ultra' is the most fuel-efficient of the line, with 114g/km of carbon dioxide and 65.7mpg.
Overall, the TT Roadster Convertible is a fun, agile and sporty little car, which makes for a satisfying drive for touring the great British countryside. Just be sure to top up your fuel tank before you head out!
The Family Car: Mercedes Benz V-Class (From £50,635)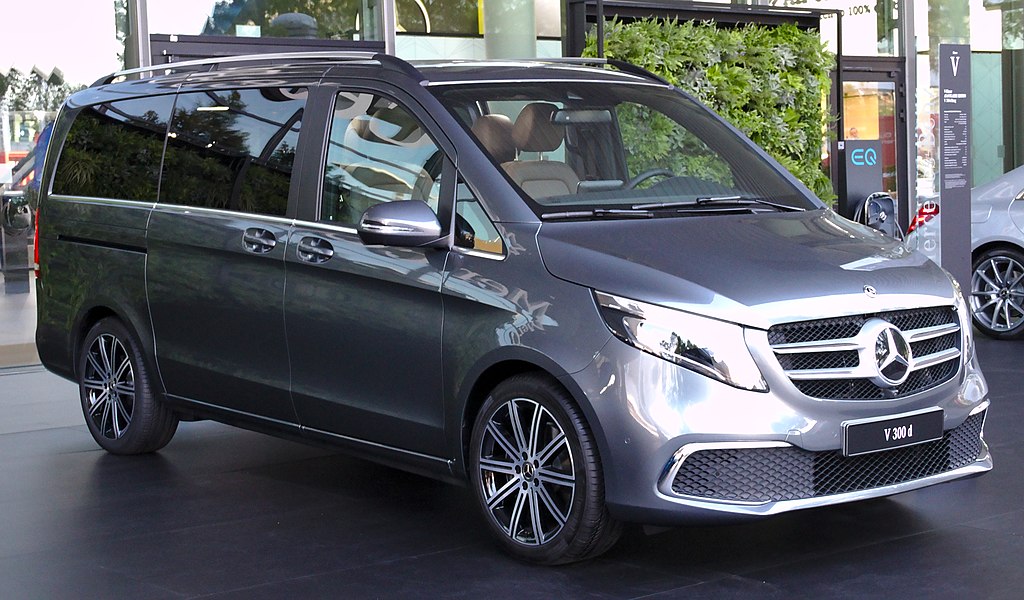 The Mercedes Benz V-Class combines the very best of luxury vehicles with practical features.
The V-Class has ample room for long and little legs alike, while offering extensive storage space with the seats slid back. Utilising all seats, you can fit up to eight adults in the car quite comfortably, although this limits the boot space a little.
The V-Class comes with many additional features including sat-nav, Bluetooth, and parking sensors with a reversing camera, making it a great choice for parents of little ones, and the vehicle scored an impressive 5 stars in the Euro NCAP safety ratings. It also comes with a parcel shelf to store all your family's holiday gear.
The V-Class is a highly flexible car that comes with the option of Eco, Manual, Comfort, and Sports modes. Additionally, the Mercedes V250 Bluetech is a particularly economical choice, with emissions of 166g/km of CO2 and a fuel economy of 44.8mpg.
For its size, it is also surprisingly powerful, offering a ferocious 0-62 in just 9.1 seconds and 480Nm of torque.
Overall, this is a practical family car with some exciting features to keep Mum and Dad happy while the kids are snoozing away in the back seat!