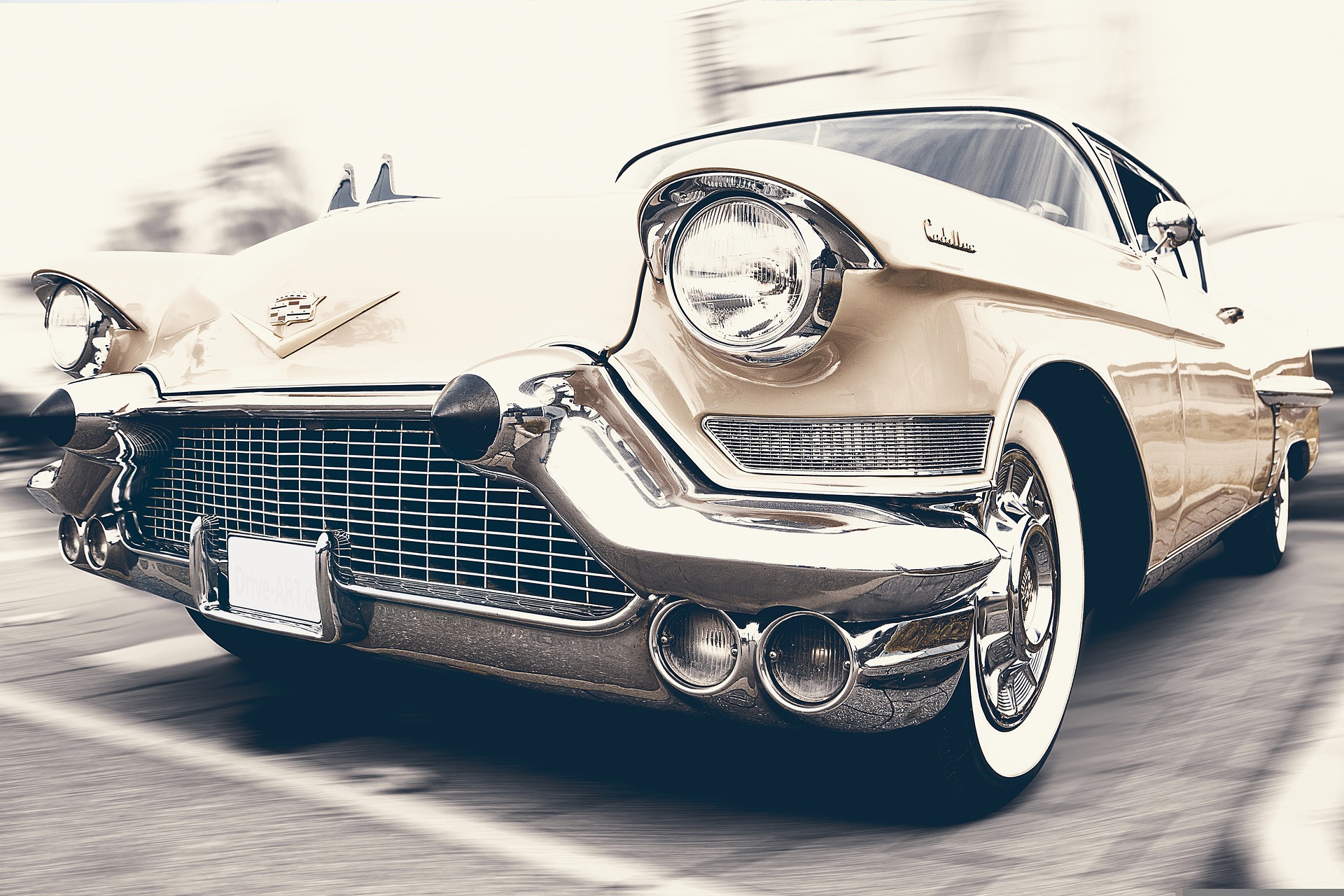 Golden Oldies: How To Set Up Your Own Classic Car Restoration Business
Classic cars have inspired generations with their timeless elegance and nostalgia. From quirky VWs to chic Aston Martins, classic cars have something for everyone, and the classic car market has moved into the 21st Century with brand new renovations and updated looks, while keeping its unique approach to design.
With the current boom in online car sales, there has never been a better time to start your own classic car business. So if you're skilled in car restorations, and have the drive to start your own business, what are you waiting for?
Here's our simple guide to starting your own classic car restoration business and using some marketing skills to promote your new venture.
Why Start A Classic Car Restoration Business?
Classic car restoration can be a lucrative and fulfilling profession when done right. Here are a few reasons why you should cash in on your love of classic cars:
A Rewarding Profession – Nothing is more rewarding than taking an old rust-bucket of a car and transforming it into a unique drive that captures the eyes and hearts of your customers.
Renovating classic cars allows you to inspire your audience and meet any specific needs or requirements they might have while exercising your creativity and honing your skills.
Make Connections – Setting up your own classic car business gives you the chance to network with other motoring professionals, helping you to make meaningful connections and meet people who can give you a fresh new perspective on the car industry.
You might even meet somebody you want to go into business with, allowing you to tap into a new set of skills and inspire new ideas.
Be Your Own Boss – Tired of somebody else calling the shots? Starting your own classic car renovation business presents an opportunity to be your own boss, choose your own hours, and work in the ways that suit you. Owning your own business is an empowering experience that allows you to broaden your horizons and learn management skills.
Get Offers And Discounts – Owning your own car restoration business allows you to make connections within the industry, giving you access to offers and discounts not readily available to individual consumers.
Uncomplicated Business Model – No experience setting up your own business? No problem. Setting up your own classic car restoration business uses a simple business model that is easy to learn for beginners.
Do What You Love – Bored of your full-time job? Starting a new business venture in classic cars allows you to express your passion for car renovation and explore your creative side. Why not find a niche that interests you, such as specialising in a particular brand of car, and tap into that particular market?
The First Steps
There are a few simple steps that you should go through before opening your car restoration business. In business, preparation is everything, so make sure you lay down the groundwork before opening shop.
Market Research – Knowing your market is the first step towards building a successful business. While classic cars are a popular choice among customers, you will likely find that you're up against some stiff competition, many of whom have been running their business for years and have already established themselves in the market.
Doing your market research allows you to familiarise yourself with which brands and styles are popular, and where there are gaps in the market to tap into. It also allows you to get an insight into what services are offered in your area, and set your prices at competitive rates.
What Does Your Business Offer? – When you've done your market research, you should have a good idea of what services are available in the area, and where that needs are not currently being met.
Decide what services your business will offer. What sets you apart from other car restoration businesses in the area? Will you specialise in a specific make or model? And how can you guarantee quality results?
Pricing – Setting the right price for your services is an essential part of building a successful business. Pitch your prices too high and you risk driving away customers with a smaller budget.
Too low, and you risk not being able to cover your overhead costs. Consider the price of your labour costs, parts, and whether your business will offer discounts and promotions. What is your profit margin? How can you keep costs down while making enough profit?
Marketing
Effective marketing is all about tapping into your target market. What are your customers looking for? What do they need from a car restoration? How can you set your business apart? Consider how you will build your brand's persona, and how you can design your marketing materials – such as your website and advertisements – around this.
If your customers are younger and looking for an innovative, ground-breaking design, you might decide to use an informal tone, spiced up with a few puns or memorable phrases. In contrast, if you're aiming at an older market with reserved tastes, a more conservative approach may be more successful.
If in doubt, keep it clean and fresh, and avoid over-complicating your website. This creates the impression of a streamlined and professional business.
Social Media
Social media has become an indispensable resource for businesses looking to promote their services, and online sales of cars are booming like never before.
Don't forget to set up social media scheduling on a range of platforms to make connections with your customers and establish a devoted fan base through regular interactions and attention-grabbing posts.
By using your restoration skills and following our guide, you too can have a thriving classic car business!